Photo credit: World Architecture Festival 2017
An anti-seismic earth house in Guangming Village, Yunnan built by Professor Edward Ng (PLEA President) and his One University One Village (1U1V) team at The Chinese University of Hong Kong (CUHK) has been awarded the World Building of the Year 2017 at the World Architecture Festival (WAF).
In response to the Ludian earthquake in 2014, the prototype house constructed for an aged couple in Yunnan demonstrates how traditional methods can be improved to provide villagers safe, affordable, comfortable, and sustainable homes.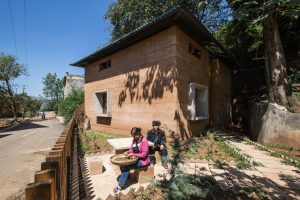 The team conducted a research on the shortfalls of traditional rammed-earth buildings to formulate a new rammed-earth system.  After repeated tests, they completed a 148m2 two-storey, new, rammed-earth house in four months, using locally-sourced material and with the help of local workers.
The team evaluated the environmental design of the earth house based on the local weather and human comfort ranges, and did cost-performance analyses to determine the right design approach.
WAF  judges applauded the re-use of traditional material and construction methods but with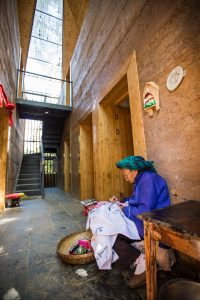 the addition of new technology – combining ancient wisdom with modern know-how.They were also impressed by the iterative research process which could be re-applied to anywhere in the world affected by seismic problems and low levels of wealth.
More project details are available at www.1U1V.org.
Visit the World Architecture Festival website for WAF awards.